Sleeping Serpent and Chakruna Presents…
30th April – 30th May 2021
Transformational Jungle Experience
A Pop-Up Community and Immersive Retreat
Kalu Yala, Eco-Community, Panama Jungle

Are you ready to live, wild and free in the depths of a beautiful Central American Jungle, as part of an incredible 'Conscious Tribe', and have the best month of your life!
Our Intention For You :
Expand your Personal Growth journey and accelerate the evolution of your consciousness

Reconnect deeply with Nature by having a fully immersive jungle experience

Feel inspired by a sense of community, with a sense of Trust, Belonging and Vision of how to co-create a sacred New Earth, full of Magic and Wonder!

Super-Conscious Workshop Program to include :
Daily morning Kundalini Yoga, as taught by Yogi Bhajan, and other Yoga styles to set you up for the day!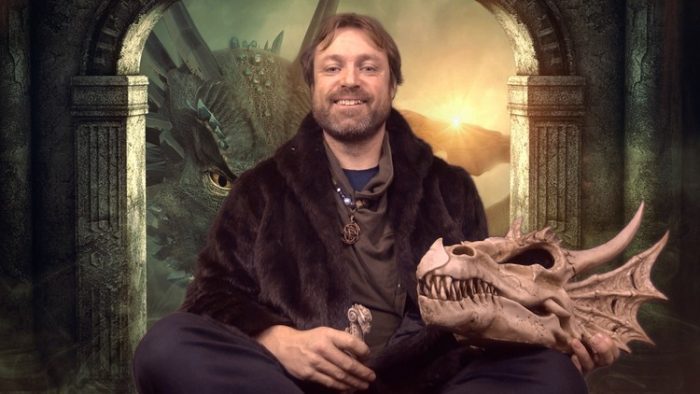 Rainbow Dragon Wizardry :
inclusive of…
Dragon Yoga – Shamanic Yoga where we ride our inner Dragon to journey to each of the 7 Celtic Chakras

Dragon Dance – Dance with your inner Dragon through the Celtic Chakras

Dragon Magick – Calling in the Elemental Dragons as the creators of our reality to assist with Manifestation of your wildest dreams into reality!
Alchemy – Learn the 7 stages of Alchemy and how they can be used as a Western form of Yoga for healing the psyche to find the 'illumination' of inner peace
Singing Sacred Songs and Mantras
Kundalini Fire Dancing, where we dance through the chakras around the Sacred Fire
Jungle Meditations, such as working working with the Qabalistic Tree of Life
Astral Travelling/Lucid Dreaming – Set the intention to Lucid Dream and Astral Travel every night, with meditation guidance during the day.

Shamanic Journeying – Learn to travel into the other dimensions of reality that are so active within the jungle
Sacred Union : Initiations into the Divine Masculine & Divine Feminine
NB This is just a snapshot – over the month, there will be many incredible workshops which are too numerous to mention here.

Co-creation of Your Tribe, a Conscious Community, and New Earth Envisioning : 
 This experience is all about learning to live in community
Building Community – learn to be part of a tribe – this is how we co-create our reality.
Group Sharing Circles – Regular opportunities to come together and share your experience, process, and inspirations.

Dream / Lucid Dream Check In – Morning check ins where we share our dream life with each other
Evening Meditation – a great way to come together, relax and integrate the day, ready to embrace the beautiful star-light, and dancing fire flies.

Most nights we will come together to the fire, to dance, sing, tell stories, or just relax.

Reconnect with Nature by Fully Immersing Yourself into the Jungle and Permaculture Farm
Full immersion in the jungle : 

Regular Jungle Treks up the local mountain to afford incredible views over the valley.
Potential for epic Jungle Trek to Jaguar Falls
Daily Wild Swimming available in the local Pacora and Iguana rivers

NB There will be plenty of time for you to do your own thing, and develop your own relationship with nature and living in the jungle.
Permaculture & Food Forestry :

Potential to assist, and learn Permaculture Farming, along with the wonders of the Food Forestry on location.
Sacred Ritual (in honour of Nature's Calendar) :


May Day/Beltane Ritual – Setting intentions for your Transformational Jungle Experience and the year ahead.


'Blood Moon' Lunar Eclipse Ritual – as the Sun and Moon come together, so do we all come together as one tribe, in honour of the Sacred Union of the Divine Masculine and Divine Feminine with us all.
Timeline :
Full Month Program beginning with May Day/Beltane Opening Ritual on 1st May, and building up to the Lunar Eclipse on 26th May to come to a sense of completion around your personal intentions for the retreat.
Teachers :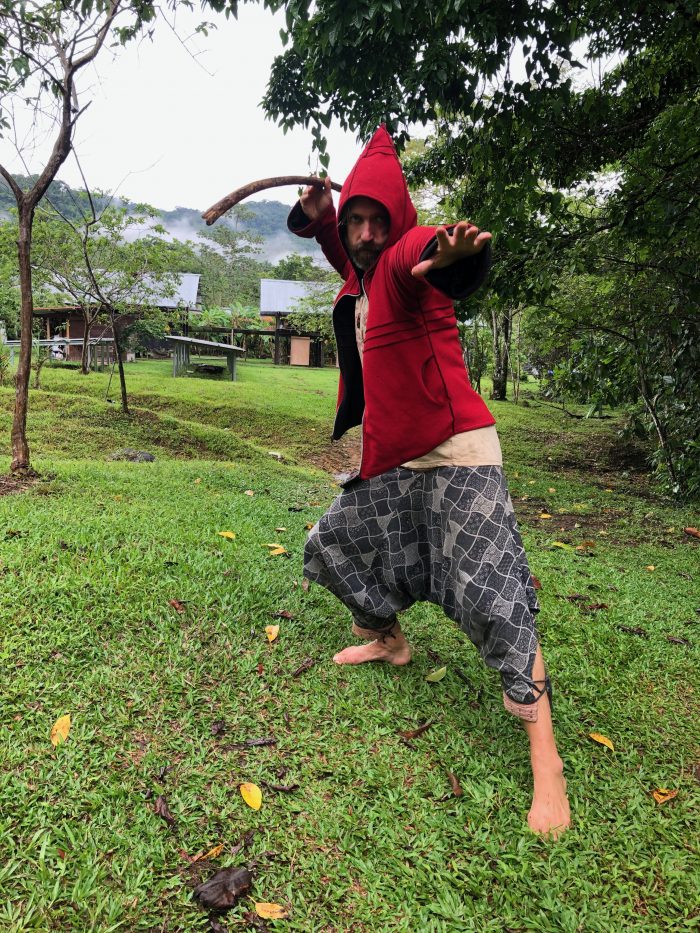 Mark T.J Keane, Dragon Wizard, and Creator of Sleeping Serpent, 
an organisation designed to ensure you…
'Awaken To Uncoil Your Own Potential'

www.sleepingserpent.com

Mark is famous for having 14,000 online students enrolled into 22 unique courses in 180 countries around the world!

His considerable 20 Teaching Experience includes:

Leading Teacher of Kundalini Yoga since 2005
Leading Teaching of Kundalini Dance since 2005
Creator of Kundalini Clubbing, incredible monthly Dance and Yoga events
Creator of Rainbow Dragon Wizardry, which includes Shamanic Dragon Yoga, Dragon Dance and Dragon 'Magick'

Mark was with Lorenzo from Chakruna last year as part of the 'tribe' that got trapped in paradise. He features in Lorenzo's book.


Roxy Moody, famous for documenting festivals all over the world with Ravegleuk
Roxy also shared the experience of living at Kalu Yala last year, and has a flare for building a sense of community.
She will be teaching a series of unique and transformational workshops…
Including..
Yin Yoga & the 7 Spiritual Laws of Success
The Art of the Female Orgasm
Psychedelics – Information, Preparation, Space Holding, Integration
Corporate Exit – From the Matrix to Freedom
Shadow Work – Embrace Your Shadow
Reiki – Individual and Group Energy Healing
Alchemy of Breath – Why We Sleep – Beneficial Nutrition – Domino Effect – Lifeline Workshop
—–
Price – ONLY $1199.00 – FULLY INCLUSIVE
Inclusive of 3 Delicious, Healthy Meals/Day, which includes fresh, organic produce from the Kalu Yala farm, and food forest.


Full Accommodation for the entire month

ALL Teaching and Workshops

***LIMITED TIME ONLY – Special 'Early Bird' Price – ONLY $1099 until 1st April!***
Come Back To Nature, and Come Home To Yourself : 

Do You Hear The Call Of The Wild?


We look forward to welcoming you wild and free in the jungle…
In Sacred Service of the Sleeping Serpent, and Chakruna,
Mark, Roxy, Lorenzo and Jacopo