Rise Up & Reclaim Your Full Power – An Alchemical Weekend Retreat In Devon
06 Oct 2023 – 08 Oct 2023
18.00 – 16.00
Rise Up & Reclaim Your Full Power
A transformational, alchemical weekend of Kundalini, Cacao, Dance & Gong 
Friday 6th October @ 6pm to Sunday 8th October @ 4pm 2023
@ Natsley Farm, near Barnstaple, Devon
with the Kundalini Clubbing Team … Kirsty, Mark, Tigger & Rodger
Over the 9 years of running Kundalini Clubbing across the UK, we have often been asked for a deeper dive.
Now is the time we answer that call because now is the time to step up.
We, the conscious tribe, are called to come together right now, in order to step into our sovereign power.
Never has there been a more important time to fully own our commitment to ourselves and each other and to put the roots down for our New Earth.
Join us now at this profound turning point in the Earth's history as we return to all that is good in the world.
Join us for Kundalini Clubbing : Rise Up and Reclaim Your Full Power
Our venue is a super luxurious farmhouse surrounded by beautiful views over the Exmoor countryside. We have a heated yoga studio, wood-fired hot tub, cosy snug with log burner, very comfortable bedrooms and spacious open plan kitchen. If the weather is on our side, we'll spend lots of time outdoors in the incredible private gardens.
Included:
2 nights in luxury accommodation with a dedicated yoga space
wood-fired hot tub
swimming pool for cold water plunges
delicious nutritious meals
Kundalini yoga with Kirsty
Kundalini dance with Mark
Cacao ceremony with the team
Gong baths with Rodger
Dance with DJ Tigger
Time & space for walks & nature connection in the incredibly beautiful countryside
If you would like to stay over Sunday night and leave Monday morning that is possible for an additional £100 which includes dinner Sunday night and breakfast Monday morning
Available Accommodation
Standard Double Room with shared luxury bath & shower room
Double share: £325 per person
Single occupancy: £550
Loft Room (2 x queen beds) with shared luxury bath & shower room
Twin or Double share: £375 per person
Loft Room (1 x queen bed) with shared luxury bath & shower room
Double share: £325 per person
Single occupancy: £550
Standard Twin Room (two single beds) with shared luxury bath & shower room
Twin share: £350 per person
Standard Twin Room (two single beds) with shared luxury bath & shower room
Twin share: £350 per person
The full balance will be due by 1st September
Natsley Farm is near Barnstable, North Devon, England, UK
---
Ridiculife : 2 Transformational Retreats Back-To-Back
6th November – 22nd November 2021, Montanita, Ecuador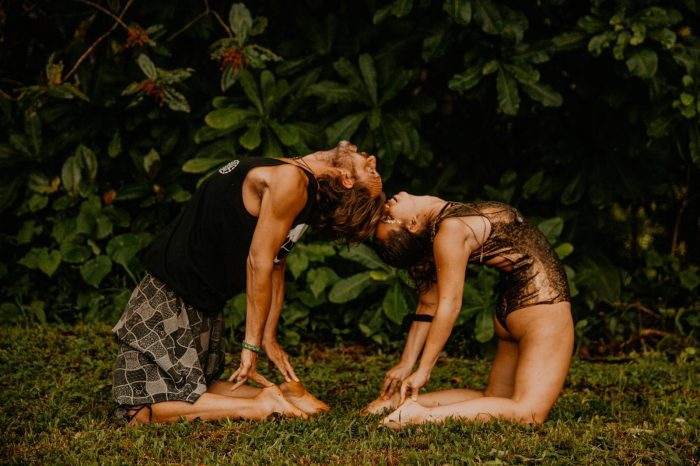 Our hearts are filled with joy knowing that we will gather soon for some magical days in Ecuador. It means a lot to us that you consider spending your precious time at our retreat space – we are fully motivated and committed to ignite the spark of transformation within each one of us. Let us expand our personal growth journey and accelerate the evolution of our consciousness!
Our Story
In Spring 2020 we – Mark and Roxy – got stuck in an eco-community in the jungle of Panama and experienced what was probably the most amazing quarantine imaginable, together with about 25 like-minded souls from all over the world. Under these turbulent circumstances we co-created a temporary community that shared deep bonding experiences through wide-ranging workshops (literally ranging from chess tournaments to astral traveling guidelines), psychedelic journeys, and intense activities in nature. We re-discovered what it means to be a free human being and how we can support each other on this extraordinary trip called life.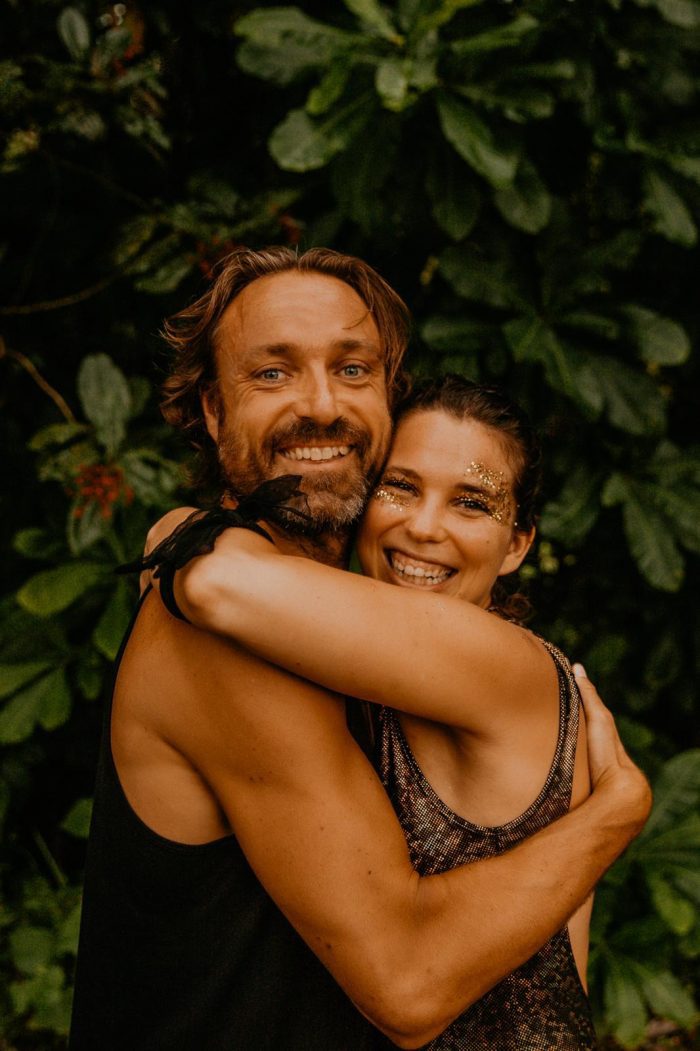 Inspired by these events, the two of us returned to the jungle earlier this year to co-host a retreat format inspired by the quarantine 'best-of'. Brave souls joined us, from across the world, for a month packed with growth-provoking exercises. It was stunning to witness their dedication, willingness to show vulnerability and mature communication culture that allowed us having tough conversations in the epicenter of our shadows and triggers.
Now we are extra excited to join forces with shaman & Reiki master Tito in Ecuador for our transformational gathering in November this year. About ten years ago he started building Bromelia, a mesmezising space where countless souls travel to explore underlying truths, deeply rooted growth, inner peace, and holistic healing.
Mark has been a Kundalini yoga teacher and guided meditation virtuoso for almost two decades. He is the co-founder of Kundalini Clubbing, a monthly event that includes a cacao ceremony, Kundalini Yoga, Kundalini Dance (which he brought to the UK from Australia), conscious clubbing and a gong bath.
Being an international festival blogger, ex-corporate matrix inhabitant, Reiki practitioner and psychedelic experience advocate, Roxy held space for a wide spectrum of people going through intention-based journeys focused on sustainable changes. She developed wide-ranging tools for self-reflection with shadow work at the heart center.
Every morning we kick-start our day with a physical activity reaching from XiGong and Kundalini Yoga to Yin Yoga (you do not need any experience). Both weeks will include a sweat lodge session, a cacao ceremony, a Kundalini Dance Ritual, and a sacred mushroom ceremony. If you sign up for both weeks you will be part of two ceremonies of each type – trust us, that they don ́t get boring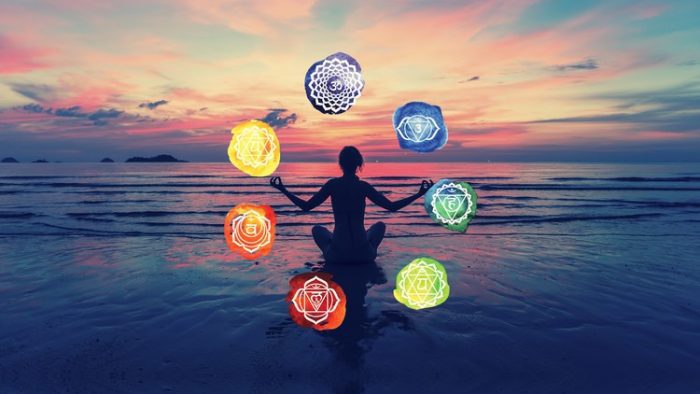 Journey Through The Chakras : How to Create Balance and Harmony
In week one we focus on balancing and harmonizing our energy centers, also called Chakras. Feeling into our inherent flow of energy, revealing well- hidden reasons for blockages, and strengthening the ability to read subtle messages of our intuition are marvelous challenges that we are excited to face together with you.
Mastering the Ancient Art of Alchemy : Inner Transformation Now!
In week two we board on the alchemical stages of transformation. We will collect our shadows, triggers, flaws, pains, and doubts that form the "prima materia" which we shall transform into spiritual gold. You will gather deep background knowledge while applying the principles of transmutation to your very personal process.
Date & Time
Journey Through The Chakras : How to Create Balance and Harmony
6th -14th of November 2021
We will gather for our Opening Circle on the 6th of November at 7pm, which is why we recommend arriving during the day to settle in before we start. Our Closing Circle on the 14th of November will end around noon.
Mastering the Ancient Art of Alchemy : Inner Transformation Now

14th-22nd of November 2021
Our first activity starts on the 15th of November at 8am. We recommend arriving on the 14th of November to settle in before the program begins. Our last gathering is planned for the evening of the 21st,which is why we recommend parting on the 22nd.
Pricing – Retreat program & three meals per day
Early Bird – until 15th of August
Late Bird – starting 16th of August
Chakra Week 1 US$1,300 Early Bird
US$1,500 Late Bird
Alchemy Week 2 US$1,300 Early Bird
US$1,500 Late Bird
Package Deal US$2,300 Early Bird
US$2,700 Late Bird
We all stay at the Bromelia guesthouses.
Depending on your booking you either have a private or shared room. All rooms have AC and mosquito nets at the windows. Every room has an ensuite bathroom. You do not need to bring towels or sheets. If you want to do laundry, we can make it happen. Please be aware that we will live in a hot and humid jungle climate which is why we do not recommend bringing your most precious silk outfit.
Per night Private Room : US$35 | Shared Room : US$20
The costs for accommodation are not included in the prices above. E.g.: If you buy the Early Bird Package Deal and stay in a shared room, this equals US$2,300 + 16 nights x US$20 = US$2,620 for the full program with meals and accommodation.
Payment
We work with a deposit of US$500. The remaining amount is to be covered at the latest until the 31st of October 2021. We will align the exact amounts with you via email and confirm every incoming payment respectively.
If you have trouble placing the deposit or covering the payment, please contact us for payment plan options. We are aware that these are challenging times for a lot of people, and we are determined to find solutions that enable us to grow and rise despite our financial situation.
Food & Drinks
We will serve three healthy, fresh, vegan & gluten free meals per day. The menu will also be in alignment with the day ́s mission. To help raise our consciousness we recommend avoiding alcohol and other chemical substances during the retreat. No special diet is necessary for the ceremonies planned and we will serve coffee. High-quality spring water (hot & cold) will be always available. If you have special cravings there is a supermarket approx. 10 taxi minutes away.
Getting There – from Guayaquil Airport
OPTION 1: BY BUS (approx. $US10)
From Guayaquil Airport it ́s only a short taxi ride to the bus terminal ($10 max.). In the ticket hall look for the sign that says MONTANITA. Sometimes direct buses are being offered from Guayaquil to Montañita – alternatively, buy a ticket to Santa Elena and take another bus from Santa Elena to Montañita. It ́s 180km in total and the ride takes about 3 1⁄2 hours.
OPTION 2: PRIVATE TRANSPORT
If you are interested in a private transport option, please let us know and we forward the driver ́s contact data. A taxi ride costs approx. $80, a van for approx. 5 people would cost around $120. We can also connect you with other retreat attendees to share the ride J
The Bromelia Retreat Center is located in Manglaralto, which is a village just south of Montañita. A taxi ride from Montañita to Manglaralto costs $3 max. and takes about 10 minutes. Usually taxi drivers know "Bromelia" and Tito, the owner. If this is not the case, tell them to take the road "Dos Mangas"and Bromelia will show up on the left side of the road, after approx. 3km on the road Dos Mangas.
Address: Km 4 Via Dos Mangas, Manglaralto, Santa Elena, Ecuado
You can look for "Bromelia Retreat & Healing Center" in Google Maps
Packing Tips
Natural repellent & sun block – blanket/ beach towel – swimsuit – journal – shoes for hikes (sneakers work) – water bottle – some cash (US$) – adapter (type A / B)
COVID
If the retreat cannot take place due to COVID restrictions, you will get your money back. Same applies if the retreat takes place but you cannot attend due to restrictions from/in your country of residency.
CONTACT
Mark mark@sleepingserpent.com  +44 77 26 892 631 Roxy therox@raverglueck.com  +49 177 84 000 27
WE ARE SO EXCITED!
Lots of love & light,
Mark & Roxy
Event on Facebook : https://fb.me/e/1Xse81Lfs
————-
Previous Events :


Sleeping Serpent and Chakruna Presents…
30th April – 30th May 2021
Transformational Jungle Experience
A Pop-Up Community and Immersive Retreat
Kalu Yala, Eco-Community, Panama Jungle

Are you ready to live, wild and free in the depths of a beautiful Central American Jungle, as part of an incredible 'Conscious Tribe', and have the best month of your life!
Our Intention For You :
Expand your Personal Growth journey and accelerate the evolution of your consciousness

Reconnect deeply with Nature by having a fully immersive jungle experience

Feel inspired by a sense of community, with a sense of Trust, Belonging and Vision of how to co-create a sacred New Earth, full of Magic and Wonder!

Super-Conscious Workshop Program to include :
Daily morning Kundalini Yoga, as taught by Yogi Bhajan, and other Yoga styles to set you up for the day!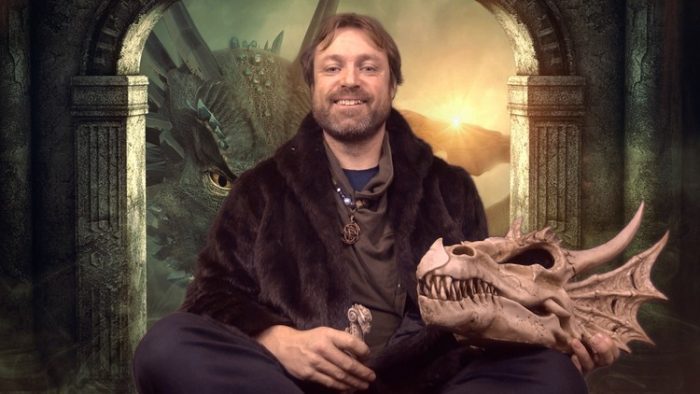 Rainbow Dragon Wizardry :
inclusive of…
Dragon Yoga – Shamanic Yoga where we ride our inner Dragon to journey to each of the 7 Celtic Chakras
Dragon Dance – Dance with your inner Dragon through the Celtic Chakras

Dragon Magick – Calling in the Elemental Dragons as the creators of our reality to assist with Manifestation of your wildest dreams into reality!
Alchemy – Learn the 7 stages of Alchemy and how they can be used as a Western form of Yoga for healing the psyche to find the 'illumination' of inner peace
Singing Sacred Songs and Mantras
Kundalini Fire Dancing, where we dance through the chakras around the Sacred Fire
Jungle Meditations, such as working working with the Qabalistic Tree of Life
Astral Travelling/Lucid Dreaming – Set the intention to Lucid Dream and Astral Travel every night, with meditation guidance during the day.
Shamanic Journeying – Learn to travel into the other dimensions of reality that are so active within the jungle
Sacred Union : Initiations into the Divine Masculine & Divine Feminine
NB This is just a snapshot – over the month, there will be many incredible workshops which are too numerous to mention here.

Co-creation of Your Tribe, a Conscious Community, and New Earth Envisioning : 

This experience is all about learning to live in community
Building Community – learn to be part of a tribe – this is how we co-create our reality.
Group Sharing Circles – Regular opportunities to come together and share your experience, process, and inspirations.

Dream / Lucid Dream Check In – Morning check ins where we share our dream life with each other
Evening Meditation – a great way to come together, relax and integrate the day, ready to embrace the beautiful star-light, and dancing fire flies.
Most nights we will come together to the fire, to dance, sing, tell stories, or just relax.

Reconnect with Nature by Fully Immersing Yourself into the Jungle and Permaculture Farm
Full immersion in the jungle : 

Regular Jungle Treks up the local mountain to afford incredible views over the valley.
Potential for epic Jungle Trek to Jaguar Falls
Daily Wild Swimming available in the local Pacora and Iguana rivers

NB There will be plenty of time for you to do your own thing, and develop your own relationship with nature and living in the jungle.
Permaculture & Food Forestry :
Potential to assist, and learn Permaculture Farming, along with the wonders of the Food Forestry on location.
Sacred Ritual (in honour of Nature's Calendar) :


May Day/Beltane Ritual – Setting intentions for your Transformational Jungle Experience and the year ahead.


'Blood Moon' Lunar Eclipse Ritual – as the Sun and Moon come together, so do we all come together as one tribe, in honour of the Sacred Union of the Divine Masculine and Divine Feminine with us all.
Timeline :
Full Month Program beginning with May Day/Beltane Opening Ritual on 1st May, and building up to the Lunar Eclipse on 26th May to come to a sense of completion around your personal intentions for the retreat.
Teachers :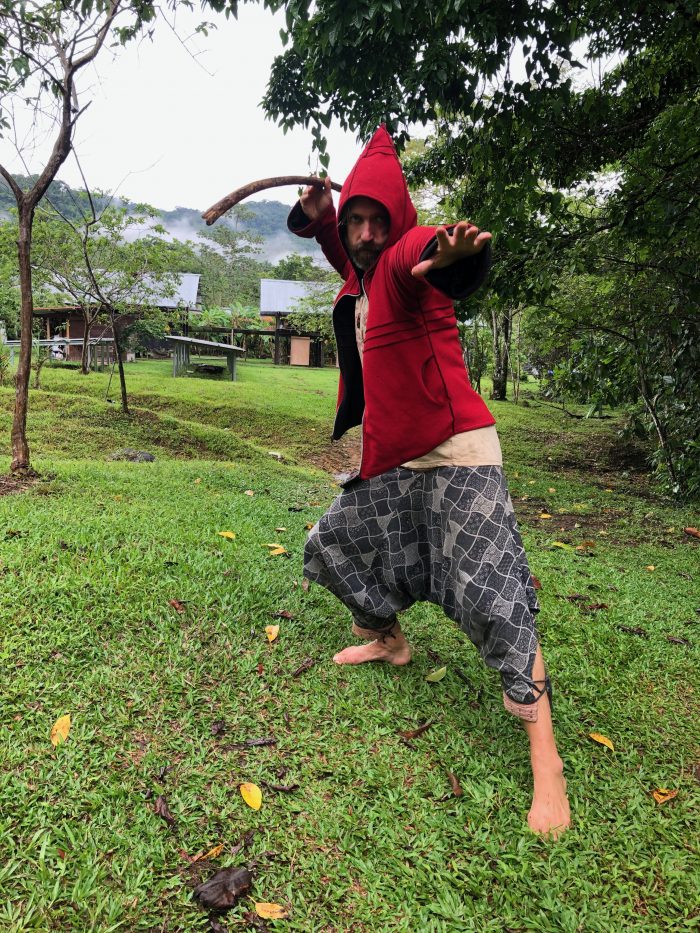 Mark T.J Keane, Dragon Wizard, and Creator of Sleeping Serpent, 
an organisation designed to ensure you…
'Awaken To Uncoil Your Own Potential'
www.sleepingserpent.com
Mark is famous for having 14,000 online students enrolled into 22 unique courses in 180 countries around the world!
His considerable 20 Teaching Experience includes:

Leading Teacher of Kundalini Yoga since 2005
Leading Teaching of Kundalini Dance since 2005
Creator of Kundalini Clubbing, incredible monthly Dance and Yoga events
Creator of Rainbow Dragon Wizardry, which includes Shamanic Dragon Yoga, Dragon Dance and Dragon 'Magick'
Mark was with Lorenzo from Chakruna last year as part of the 'tribe' that got trapped in paradise. He features in Lorenzo's book.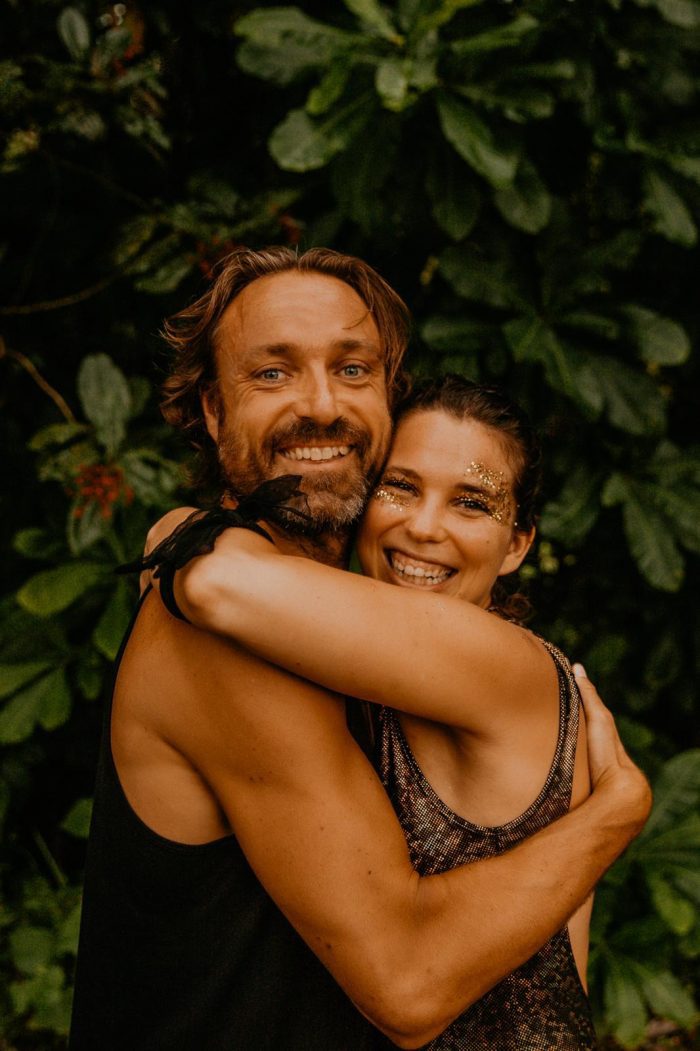 Roxy Moody, famous for documenting festivals all over the world with Ravegleuk
Roxy also shared the experience of living at Kalu Yala last year, and has a flare for building a sense of community.
She will be teaching a series of unique and transformational workshops…
Including..
Yin Yoga & the 7 Spiritual Laws of Success
The Art of the Female Orgasm
Psychedelics – Information, Preparation, Space Holding, Integration
Corporate Exit – From the Matrix to Freedom
Shadow Work – Embrace Your Shadow
Reiki – Individual and Group Energy Healing
Alchemy of Breath – Why We Sleep – Beneficial Nutrition – Domino Effect – Lifeline Workshop
—–
Price – ONLY $1199.00 – FULLY INCLUSIVE
Inclusive of 3 Delicious, Healthy Meals/Day, which includes fresh, organic produce from the Kalu Yala farm, and food forest.
Full Accommodation for the entire month
ALL Teaching and Workshops
***LIMITED TIME ONLY – Special 'Early Bird' Price – ONLY $1099 until 1st April!***
Come Back To Nature, and Come Home To Yourself : 

Do You Hear The Call Of The Wild?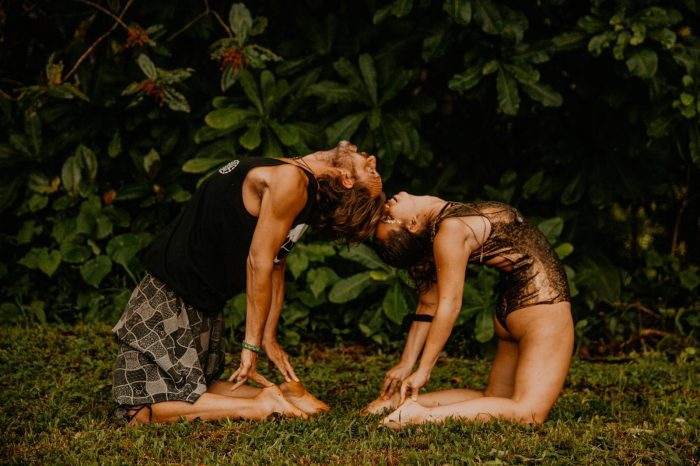 Find This Event On Facebook – https://m.facebook.com/events/139684741359117

Request More Information – https://forms.aweber.com/form/80/548708280.htm
We look forward to welcoming you wild and free in the jungle…
In Sacred Service of the Sleeping Serpent, and Chakruna,
Mark, Roxy, Lorenzo and Jacopo