Private
One to One Kundalini Yoga
With teacher Mark TJ Keane
If you are serious about Yoga, you can't beat private instruction. One to one sessions give you the opportunity to have sessions completely tailored made for you. You will be given all the care and attention that would normally be spread across a group. You also have the option of being given a practice to carry on with in between classes. This means you can excel with your Yoga practice and soon realise the many benefits of Yoga as mind, body and spirit harmonise.
Cost for a full 1 ½ session is just £55 (0r £50 when booking 4 or more)
Yoga for people on the go.
Busy life, not much time to allocate to Yoga? Mark is fully experienced in providing short Yoga sessions at lunch times or other times. These sessions run for an hour and are guaranteed to relax you, easing away tensions and stresses. They also will revitalise you, giving you new found energy to go about your day with a spring in your step.
Cost for one hour session is just £40.00 (or £35.00 when booking for 4 or more)
These sessions take place in Westbury on Trym,  Bristol.
Yoga mats are provided if needed.
If you are unable to travel to Westbury, please let me know, and I may be able to travel to you. (Please note travel cost will be incurred)
Please note, my cancellation policy is to let me know at least 48 hours in advance, otherwise I will ask for the agreed amount.
For further information and to book your place, call Mark on: 07726 892 631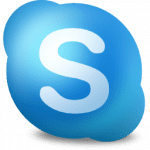 If you want to have one to one session, but are not in the Bristol Area, then we can arrange to have a skype session