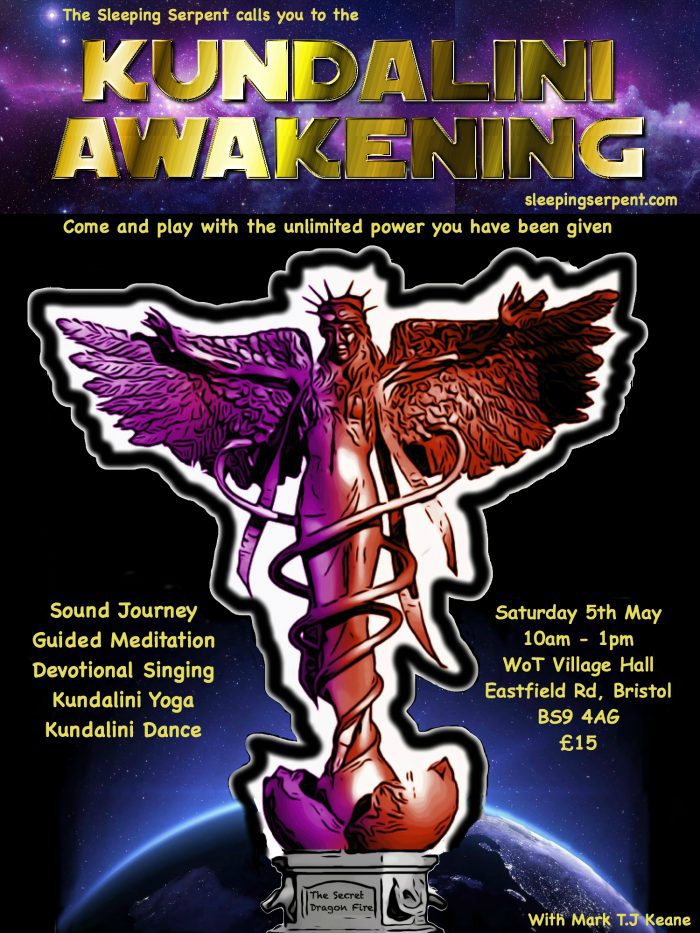 Tickets are just £15, and available now from ticketsource.co.uk
We start gently by lying down and listening to a beautiful sound journey.
We will then be guided into a meditation to arouse the Kundalini serpent.
Once aroused, we shall sit up and sing songs and mantras of devotion which are designed to call the Kundalini power into our bodies.
A full Kundalini Yoga kriya will now be used to harness the energy further, so that we become a channel for the creative force.
Our Kundalini life force finds its fullest expression in the form of Kundalini Dance, as we activate our seven chakras, and vibrate with cosmic consciousness.
Venue: Westbury On Trym Village Hall, Eastfield Road, Bristol, BS9 4AG
Free Parking available at Westbury Hill Cark Park – a short walk up through the park behind the car park, and turn right to lane to village hall (on your left)
Public Transport – From centre: Number 1 bus to Westbury on Trym, or number 2 to Henleaze Lake